ABOUT US
NIMBUS DEFENCE ACADEMY is one of the India's Pioneers institutes for Defence examination preparation. Headquartered in Chandigarh, we provide Learning features that are unparalleled in the country.
We have a Team of Dedicated and Respectable Professionals with Proven Credentials and Passion for Transforming the Youth. All the students are guided by the most experienced Trainers that have been working in the industry for years and know the INs and OUTs of training students to the core.
What sets apart NIMBUS from Other institutes is our Success ratio, which is best across India & We are proud to produce Hundreds success stories till date.
Our Vision is to become the First & Last destination for the young aspirants seeking career in Defence forces, be it through NDA, CDS, AFCAT or any other Defence entry.
OUR TEAM OF DEFENCE OFFICERS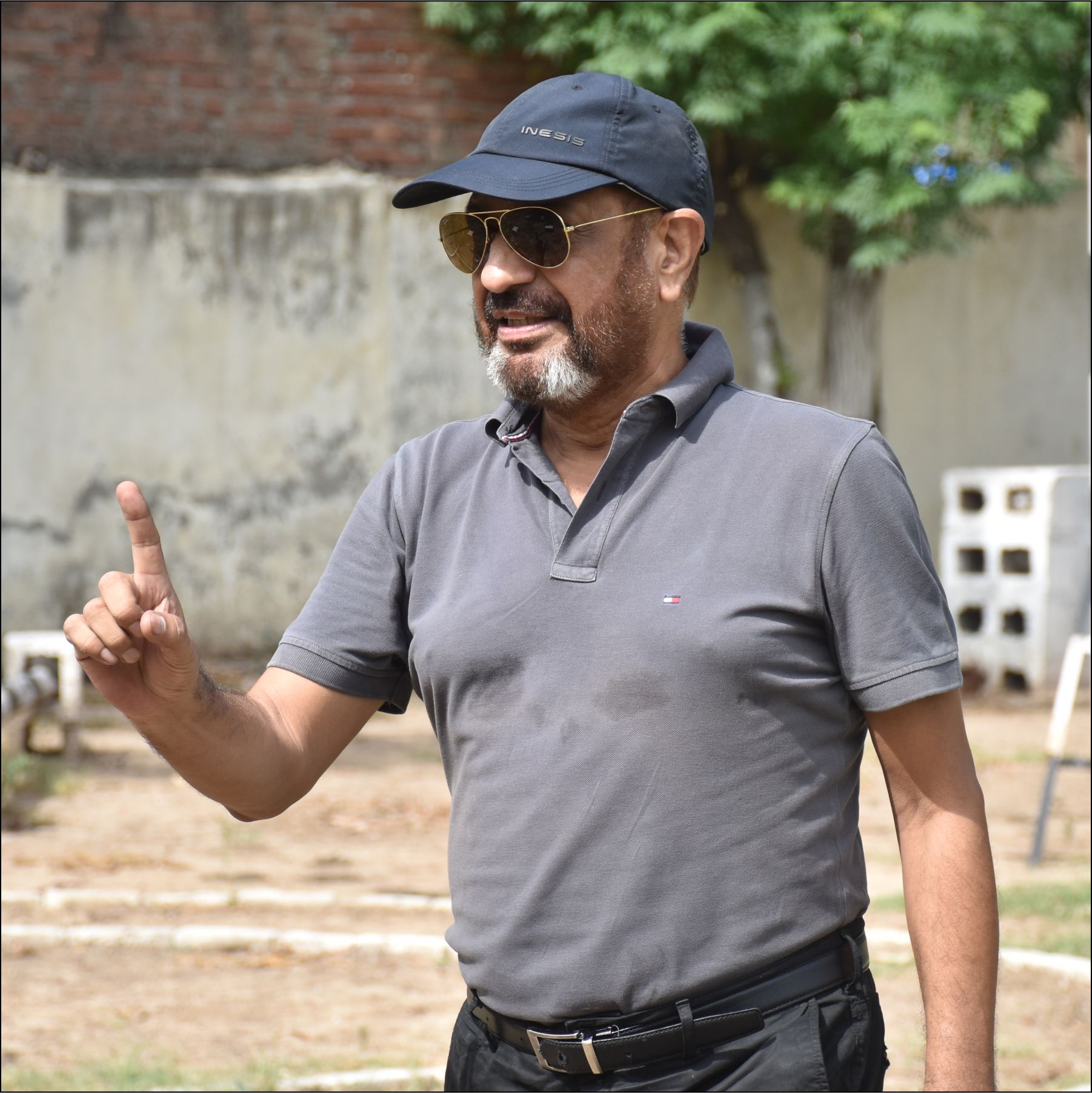 WING CDR. IQBAL SINGH CHAHAL (Retd)
WING CDR. IQBAL SINGH CHAHAL (Retd) is a great personality who is always full of energy & motivation. The cadets at NIMBUS DEFENCE ACADEMY are trained by Chahal sir for SSB Interviews right from Day 1.
He is one of the most decorated Indian Air Force Officer, who has assessed thousands of cadets during his 6 years tenure as a Group Testing Officer in AFSBs. Being himself an NDA cadet, he very well understands the challenges faced by the aspiring cadets and his vast experience and knowledge enrich the cadets & brings out their true self.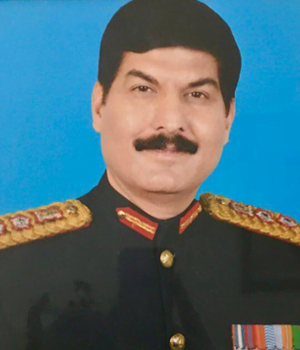 Colonel Arvind Kumar
Colonel Arvind Kumar is a one of the most sought after officer among cadets. Always energetic & motivated to guide & mentor the youngsters. The ex. Officers guides the cadets on OLQs, life skills & share his own life experiences. Colonel Arvind has been instrumental in enriching the cadets with a lot of JOSH & JAJBA to work consistently towards their goal. He guides them for personal Interviews & trains for the life skills that a cadets must adopt so that SSB interview is a smooth sailing for the cadet.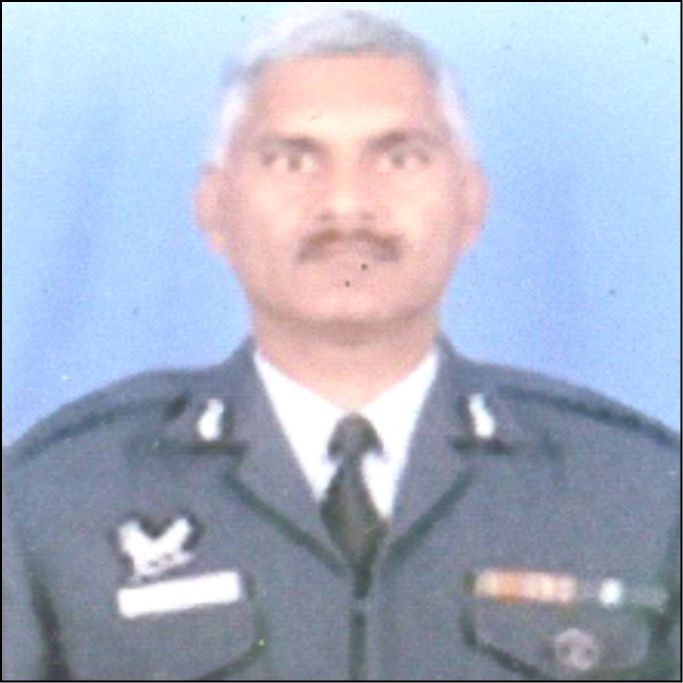 GROUP CAPTAIN. DK TANWAR (Retd)
GROUP CAPTAIN. DK TANWAR (Retd) headed the Training school at Defence Institute of Psychological Research (DIPR), New Delhi which is responsible for the training of hundreds of Indian and foreign Defence officers to become assessors. Many of such trained psychologists, GTOs and Interviewing officers conducted selection at their respective selection Boards (SSBs/ AFSBs).
His experience of testing close to 15000 candidates at stage I screening test is not easy to match. During his two tenures at Air Force Selection Board Varanasi & Dehradun, He evaluated and identified potential candidates for induction as officers into Defence services. He has conducted about 8000 personality interviews.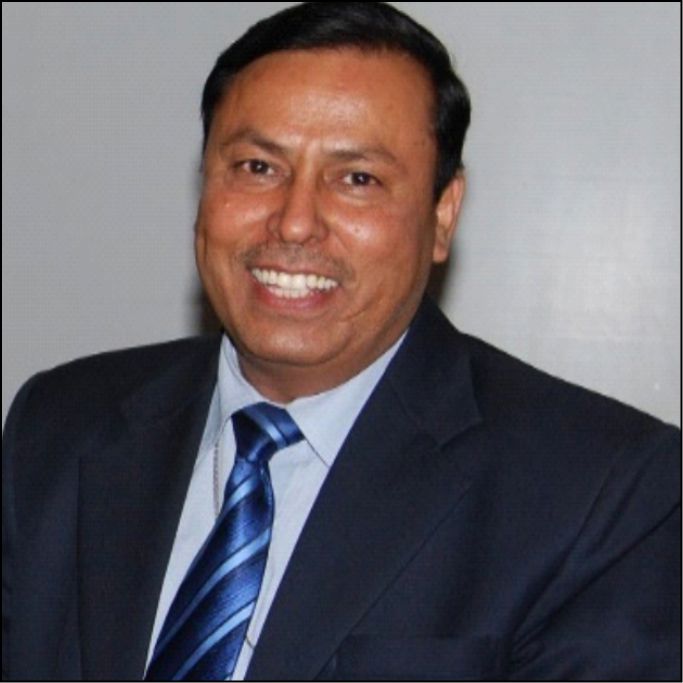 WING CDR. SK SHARMA
WG CDR S K SHARMA is a qualified trainer and a motivational guru. He had been the head of a corporate business unit, Managing Director of a training assessment company and later the Group Director HR & Training of a big corporate house- managing a large task-force of over 12,000 employees in India and gulf countries. After a successful corporate stint, he moved into corporate training and adventure. He incorporates the most modern training techniques in his 'fun learning' training programs
He has taught Management, at top Business schools in Delhi & NCR. Many Entrepreneurs, Govt. Officials, Doctors, Managers, Students and teachers have benefitted from his coaching and consultancy.

Dear Aspirants,
Before we move ahead, I would like to congratulate you for your decision to dedicate your life for the NATION. Today India needs, it's Young Brigade to come forward & take charge to command the future leadership. One needs to possess Courage, Commitment, Confidence, Discipline & Passion to be a part of Indian Defence Forces. Every year lakhs of aspirants dream of becoming officers in Indian Defence Forces, but only around 3000 cadets become officers in a year. As an aspirant you only have 3 to 4 realistic attempts to make it to National Defence Academy, the most prestigious institution of Indian Defence Forces. You need to go through Written Exam followed by SSB Interview. So, when we are thinking of NDA, CDS or AFCAT, we are actually competing with the best across India.
Yes, it's not going to be easy to be an Officer in Indian Defence Forces. But with a team of experts, which is mentored by officers from military forces, we provide you the best of the learning environment. We are not just teaching you, rather we bring out the leader in you. The Exams like NDA, CDS, AFCAT along with SSB need in depth preparation followed by practice & mentoring by the experts.
One thing I can assure you is that JOINING NIMBUS DEFENCE ACADEMY is going to be the Best Decision of your life. We are here to shape your careers & fulfill your dreams. So, Let's start our journey together. First you have to believe that "You have it in you, then only you can prove it". We are proud to be a part of the journey of your life.
TEACHING FACULTY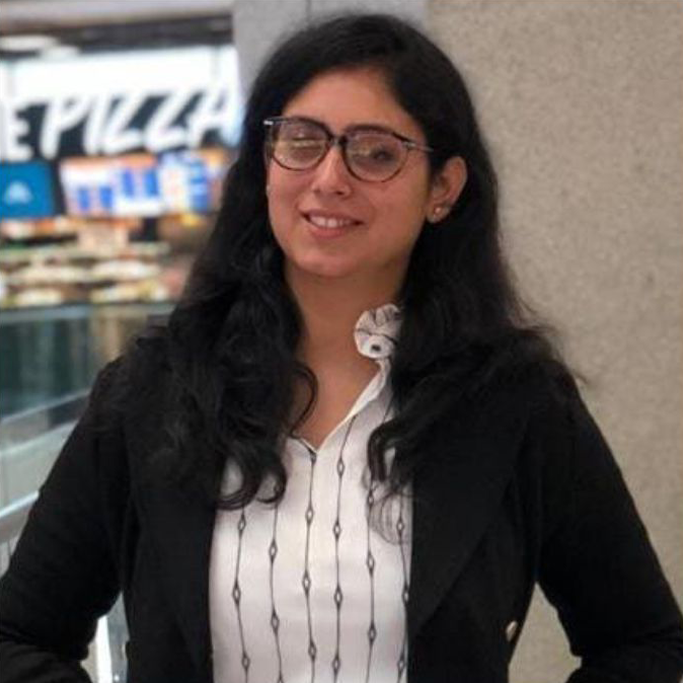 Anchal Sharma(Sr. English)
MBA, M.Tech, B.Tech
Cleared CDS ( OTA) & AFCAT
In last 5 Years Anchal has trained more 3000 cadets for Defence Exams. When comes to teaching students for English language Anchal Madam has no comparisons. Her teaching philosophy is simple as pie: _Teach like it is your last day today!. Her love for the English language and its cultural treasures that can be found throughout the English speaking world and giving skill to her students that will permanently be theirs. Her lessons are always varied, dynamic and interesting.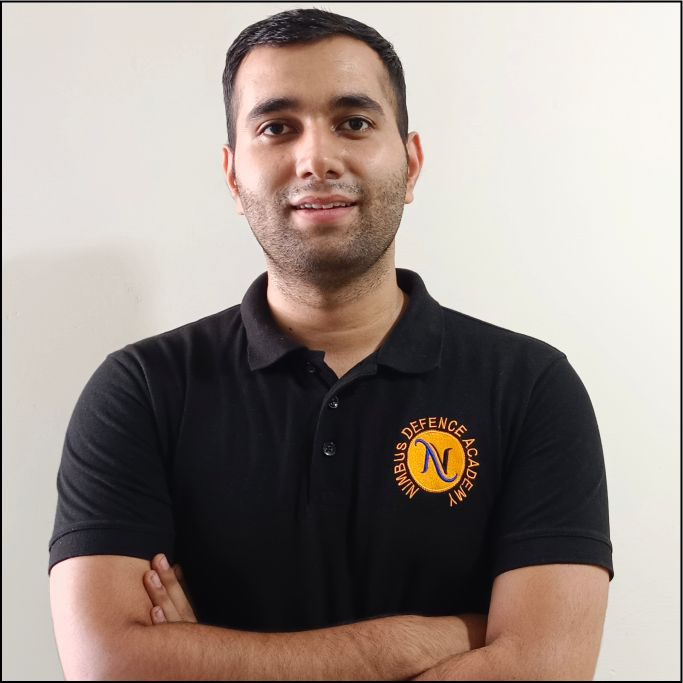 Akshay Pathania (Sr. Lecturer GS)
MA Economics ( Hons)
Cleared AFCAT & CDS Exam 6 times in a Row.
Trained more than 4000 cadets for defence exams. He is a great motivator & enthusiast who is ever involved in the grooming the cadets. Be is GS subjects, IR or Newspaper reading. Himself he has participated in a lot of debates & speech competitions he has been a force behind the cadets performing at best level in all the interschool competitions in tricity.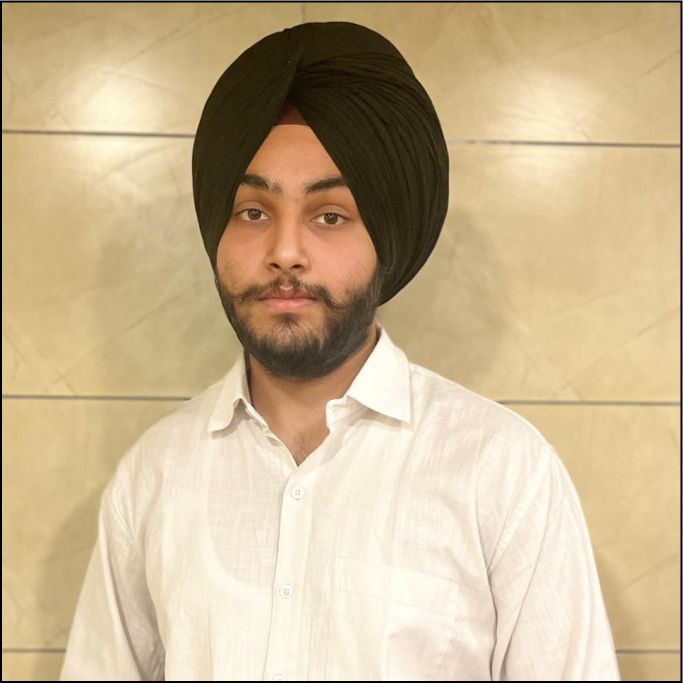 Birpahul Singh
B. Tech
Ex NDA CADET
A great inspiration among the cadets who are aspiring to Join NDA . Birpahul has himself gone through the entire NDA preparation , cleared SSB & has trained for 3 Years in NDA. He understands what it takes to get into NDA. He is an excellent teacher of Maths who understands what it takes to crack NDA written exam. Bir Pahul is in charge of the School Integrated Program for NDA at Nimbus Defence Academy.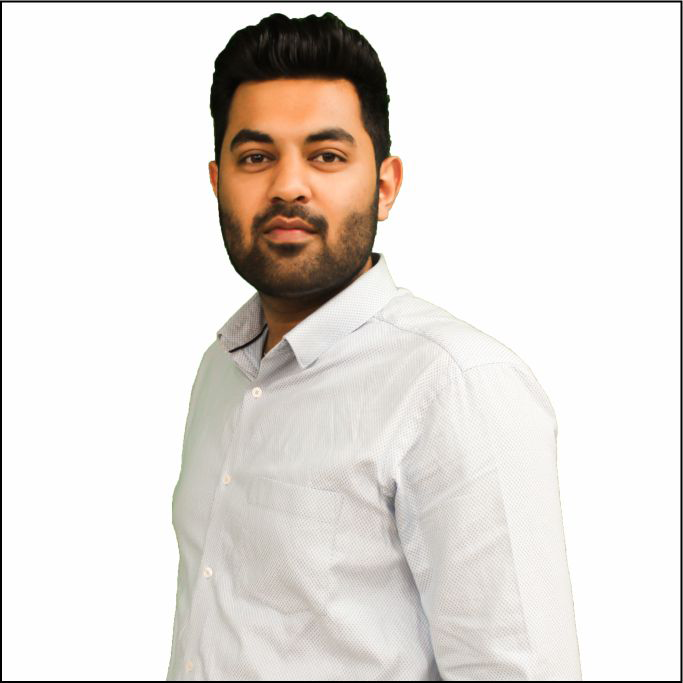 Abhinav Joshi
(B. Tech Mechanical)
Lecturer GS
Area of Specialization :- Current Affairs & GS, Trained over 12000 Cadets in last 4 years.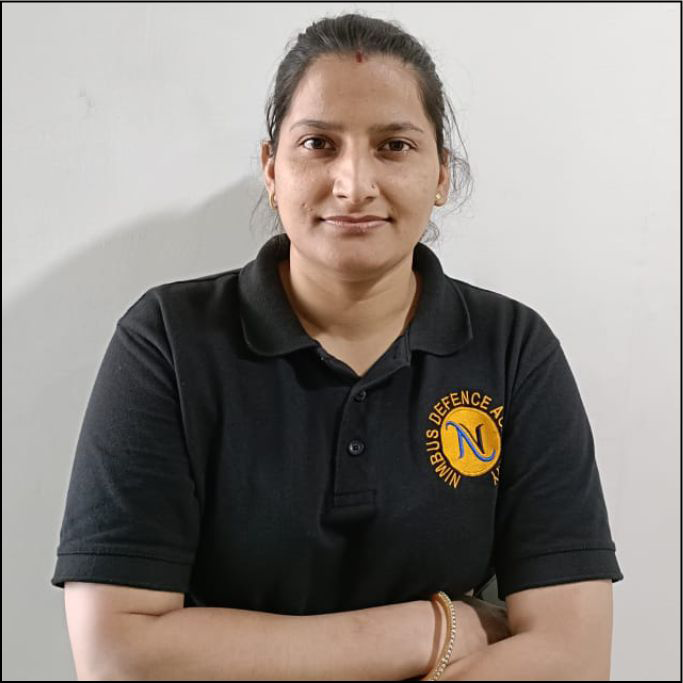 Ramanjot Kaur
(M.Sc(chemistry) and B.ed)
Sr. Lecturer Chemistry
Teaching experience:- 2 years. Mentored over 1200 cadets.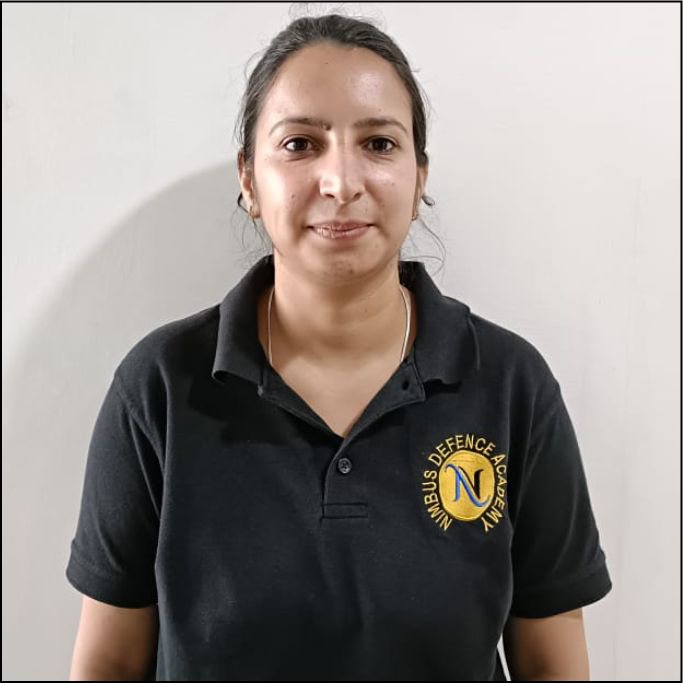 Neha Dadhwal
(M.sc ( maths) b.ed)
Sr. Lecturer Mathematics
Teaching experience- 5 years. Mentored over 6000 cadets.
OUR RESULTS SPEAK FOR US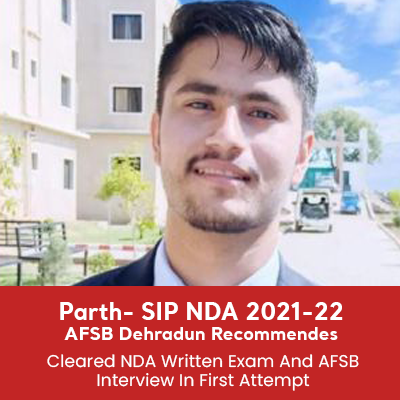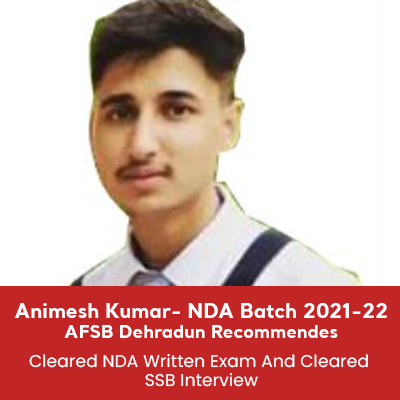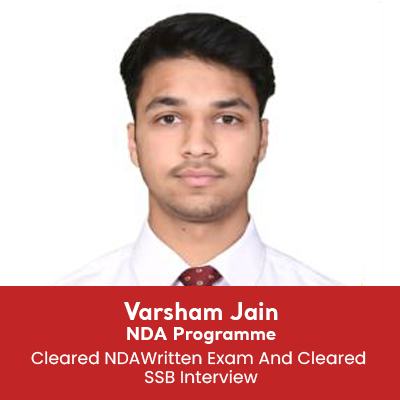 COURSES for NDA Program at NIMBUS DEFENCE ACADEMY
A. School Integrated Program for NDA :
NDA + Schooling + SSB + Hostel + Sports + Extracurricular Activities
NDA QUEST :- A 2-Year School Integrated Program:-
1. NDA + Schooling + PCM + SSB + Hostel + Ground
2. Comprehensive Study under 1 Roof
3. 8 Hours Daily Schedule in School
4. Disciplined & Guided Study in Hostel
5. Best Study Environment in Hostel & School
6. Hygienic Food & Living with swimming option
7. Milk , Fruit & Evening Snacks
8. 24*7 Guidance & Mentorship
9. SSB Foundation from Day 1
10. Daily 5AM to 10PM Schedule
11. Training on Spoken English, Discussions, Personal Interview, Extempore from day 1.
12. Minimum 2 sports to choose from 7 Sports
13. Mandatory participation in over 10 events like, quiz, debate, extempore, declamations, etc.
14. Library Facility for Self Study
15. Study Package – Designed & delivered by Experts
16. 16 Books , 1000+ Tests & 15000+ Questions
17. Mentorship by Colonel Arvind Kumar & Lt. Colonel Manish Kumar ( Ex. GTO)
18. Complete focus on Board Exams as well.
19. 20 Mock Tests with National Ranking
20. Previous Year Papers with Discussion
B. NDA Written Exam Preparation :- ( 1 Year , 6 Months & 3 Months Crash Course)
NDA Written Exam – Offline / Online Program , Study Material , Mock Tests , Revision Classes – A wholistic approach to NDA Written Exam & SSB Interview.
NDA Program Features:-
1. Comprehensive Study under 1 Roof
2. 6 – 8 Hours Daily Class Schedule
3. Disciplined & Guided Study
4. Best Study Environment in Hostel & Institute
5. 24*7 Guidance & Mentorship
6. SSB Foundation from Day 1
7. Training on Spoken English, Discussions, Personal Interview, Extempore from day 1.
8. Facility for Self Study & Doubt Classes
9. Study Package – Designed & delivered by Experts
10. 10 Books , 800+ Tests & 12000+ Questions
11. Mentorship by
12. Colonel Arvind Kumar
13. Wing Commander IS Chahal (Ex GTO AFSB – Dehradun)
14. Gp Captain Tanwar ( Ex IO AFSB Dehradun & Vanaras)
15. Lt. Colonel Manish Kumar.
16. 20 Mock Tests with National Ranking
17. Previous Year Papers with Discussion
C. SSB Program
The entire program is designed & delivered by the experts from Defence forces. Wing commander IS Chahal ( Ex GTO ) & Interviewing officer Gp Captain DK Tanwar. The program is further supported by Colonel Arvind Kumar, Wing Commander SK Sharma, Colonel Urvinder Singh along with many other ex officers from Indian Defence Forces.
Course for SSB Interview Preparation :-
14 Days Program for SSB
1 Month + 14 Days Program for SSB
One Of The Most Comprehensive Study Packages

For Complete Details about the course Contact Here : 8558-000-616

Your Roadmap to Success
Join India's Most Comprehensive Online Program for NDA Exam Preparation
CAREER IN ARMED FORCES
An officer in the Indian Armed forces inherits glorious heritage and timeless traditions, blended perfectly with the latest technology in the fields of management, engineering and medical sciences and what not. It offers a golden opportunity to be a part of the world's finest Armed forces and get trained not only to be an Officer but also a Gentleman for life.
The Indian Armed forces promises both professional and personal growth at every stage of the career. Opportunities to upgrade through various courses are abundant. The adventure and extra-curricular activities in the forces ensure an all-round development essential in today's world. An opportunity is even provided to upgrade your civil qualification by availing two years paid study leave. Art of War-Engineering-Medicine-Administration-Human Resource Development and Management. The armed forces teach you all, molding the officers into leaders capable of leading from the front in any field. Joining the Armed forces is possible both after school as well as after graduation.
Apart from attractive pay and perks, Armed Forces offers you the best in Life Style, even better than all other professions. Be it the social interaction, finest clubs, golf courses, medical facilities and ample opportunities to indulge in adventure and sports, Army has it all. In fact, you are paid to lead a healthy life in a healthy environment.
Facilities like subsidized housing, free medical services for self & family, canteen facilities, group insurance cover, soft loans for house and/or vehicle and above all the feeling of belonging to a family (Armed Forces) that cares for you, are the perks of the Armed Forces which no other organization provides.
Join India's Most Comprehensive Offline / Online Programs for
NDA Exam Preparation
NIMBUS DEFENCE ACADEMY : SCO 222-223, Sector 34A.
CHANDIGARH 8558-000-333, 8558-000-616